About Us
Ellzey's Painting is a family owned corporation specializing in Interior & Exterior painting of Custom Homes, Residential Homes, Commercial Buildings and Refinishing. We offer a wide range of services for your painting needs, from a one-bedroom paint refresh to a complete paint remodel. We have been in business serving the Bay Area since 1997 with over 20 years of experience. We are aware of the disruption that any remodel can bring and that is why we are committed to getting the job done quickly and efficiently the first time. We may be quick but we remain dedicated to quality. ….If you don't look good, we don't either.
California State contractor license # 773125
Giving Back……..
We believe in giving back to our community and have joined with Rambus Inc. for a community outreach called "rebuilding together". Together we assist families that have been physically or financially unable to repair their home. Every project is unique and varies from yard cleanup, plumbing, windows, electrical, flooring to complete exterior and interior painting. We see dreams turn into realities and we are privileged to be a part of such a wonderful outreach.
Cost Effective…….
Quality painting is not expensive it's priceless. We might not be the lowest bid you will receive but you can be sure it will come with no hidden cost. And for your protection, Ellzey's Painting has a two million dollar liability policy along with workers comprehension for your peace of mind. All pricing will be included in your written estimate. We also offer a price match guarantee. Simply bring us an estimate from a licensed contractor carrying the same amount in liability, along with proof of workers comprehension and we will be sure to match the price. Restrictions may apply.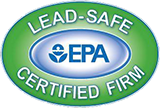 California State contractor license # 773125